It is with great sadness we will be Canceling the EAAHSC August 15 & 16 shows. With everything going on it is important we concentrate on staying safe and healthy. The Banquet is also canceled.
Hope to see everyone in 2021.
.


It is time to renew your membership for 2020!

Membership Form

RULES & REGULATIONS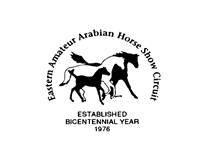 About the club...
The Eastern Amateur Arabian Horse Show Circuit (EAAHSC) was established in 1976, by a small group of dedicated horse people. We offer amateur classes for both the Arabian/Half Arabian as well as All Breed classes. We are a family friendly club with low entry fees and year end awards.